Our Team
LEADING WITH EXPERIENCE
ONLY VISIONARIES TREAD THE RUGGED MOUNTAIN TRAILS. SUPER HIGHWAYS ARE FOR THE COMMON MAN.
That alone is the path to success. Eduset believes that every child must be exposed to technology and elements of nature; learn and imbibe human values and mature. The intellectual, physical and emotional growth of the child will make him the road less traveled by and make a difference to this world!"
An Educationist of repute with innumerous awards and recognitions to his credit,

Dr. Cdr. Kartikay Saini continues his tryst with education to make a difference. A man with a career as a Naval Commander in the turbulent seas guarding the nation, is now at the helm commanding over a sea of children with passion and energy to match it.

An Engineer and MBA by qualification, he is a natural leader, a keen equestrian, yachtsman, golfer, prolific writer and also the Trustee of Special Olympics, India. A multi-faceted personality, Cdr. Saini is not only the Chairman of Scottish High International School but also the Director of Hema Group of Industries and the R&D Head of Autism Research Centre of India. He has been the key speaker at the World Education Summit, International Baccalaureate Conference, Singapore, ISTE Philadelphia, E-Asia Dhaka, Edulearn Spain, IAEA Manila and numerous other national and international conferences. He is a recipient of many medals and awards like 'Gem of India award' in 2004, the 'Best Citizen Award' in 2010, 'Rashtriya Guarav Award' in 2010, 'Indira Gandhi Sadbhavna Award' in 2010, 'Shiksha Bharti Award' in 2011, 'Best Innovation Award' at the World Education Summit, 'Ed Leadership Award' , 'Asia Pacific Excellence Award' and 'ISFI Award' for his services for the nation.

Cdr. Saini affirms that success is a long enduring process and pressure of work is always a privilege for him. He is a passionate golfer and often says "... Like golf, each day is a new learning experience..."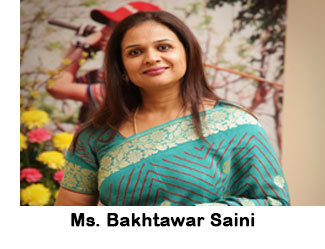 Ms. Monica Jajoo, an Honours Graduate, is the Vice Chairperson of Scottish High International School. A dedicated educationist, she has pursued numerous courses in Information Technology, Classical, Modern Art and Music. Apart from being an able administrator, she has a passion for sports and is a keen golfer, national bowling champion and has represented India in the World cup. Mrs. Jajoo is also an Executive Board Member of the Women's Golf Association of India.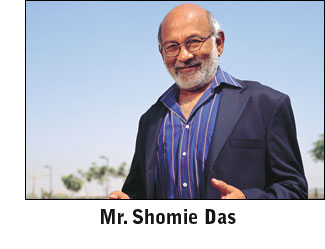 Education is an evolutionary process and many educationists, philosophers, academicians and industrialists have contributed to the development of education with their innovative ideas and rich thought process.

An experienced, dedicated and committed educationist Mr. Shomie Das is a former Headmaster of the Doon School, Headmaster of Lawrence School, Sanawar and Principal of Mayo College, Ajmer. He has spent a major part of his teaching career in internationally reputed and acclaimed educational institutions both in India and abroad.